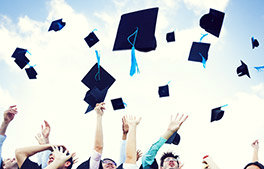 Ifit Scholarship
Bank of Guam 2021 Ifit Scholarship
Higher education is one of the most reliable paths to increased opportunity. Through its 10th annual Ifit Scholarship program, the Bank of Guam empowers students to achieve their college dreams.
The Bank of Guam 2021 Ifit Scholarship offers up to 5 graduating high school seniors a $2, 000.00 college scholarship. This program is extended throughout the region to include Guam, Palau, CNMI, Republic of the Marshall Islands, Federated States of Micronesia, and San Francisco.
The awarding process is based on the student's scholastic record, future potential, leadership, initiative, character, dependability, integrity, and financial needs.
Access the Bank of Guam 2021 Ifit Scholarship eligibility requirements and application below! The completed application packet is due April 24, 2021.
Eligibility Requirements and Scholarship Packet: Download Here