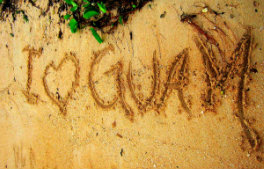 History
Our Vision
Bank of Guam, "The People's Bank", will be the driving force for sustained prosperity in the communities it serves.
Our Mission
Our unique Familia culture is built on the legacy of our Founder. It is a philosophy of respect, fairness, generosity, and integrity. This heritage drives the mission of our Bank:
To help our CUSTOMERS succeed financially through expert advice and personalized services
To empower our EMPLOYEES through opportunities for personal and professional development
To reward our SHAREHOLDERS with a fair return and pride of ownership in a locally owned, profitable, and community centric enterprise
To strengthen our COMMUNITY through access to financial services, corporate philanthropy, and personal involvement
History of the Bank
Nothing can be more challenging than recounting a history of an organization like Bank of Guam. Since its beginnings the People's Bank has had more threads of information, data and perceptions than found on the amazing Technicolor photos you will see on our digital story book. Ask anyone who has been a customer or an employee for some time – you'll hear a different perception of our bank's history each time but always with a common theme; we are the People's Bank.
In this retelling of our history, we have drawn on actual historical information and the memories of long time employees, stockholders and customers who have watched the tremendous growth of our financial institution over a 45 year span. All persons and records have pretty much agreed with one premise: the Bank of Guam has been alive since 1972 and continues to uphold the legacy of our founder, Mr. Jesus Leon Guerrero to serve the people in the communities we are present. Click on the link below to read our amazing story: