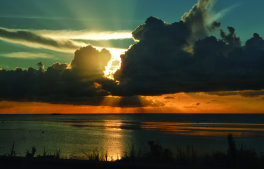 Additional Services
At Bank of Guam, we offer more than just excellent bank accounts. We offer superior service to make sure you and your business have everything you need to succeed.
Online Credit Card Access
Access and manage your credit card information online anytime. You can view transaction histories, dispute transactions, update your personal information, and more.
Pacific Express® ATM Mobile
Bring the ultimate convenience to your customers by bringing in a "bank on wheels!" Contact us to set up an event.
Utility Coupon Processing
Expand your distribution channel to accept coupons. We have the most branches in the region to offer this additional payment outlet. With daily account reconcilement, you will have no worries.
Safe Deposit Boxes
Need a safe and secure place to store your valuables? Our safe deposit box services are designed to give you peace of mind and the lowest annual fees around. Available at Hagatna and Pohnpei branches.
Night Depository
Our night depository service is a secure and convenient means of making deposits for your business during non-banking hours and is available 24 hours a day. Bags may be purchased at any Bank of Guam branch.
Wire Transfers
Move your money quickly and easily using our electronic wire transfer services. We can arrange for single or multiple payments to be sent to any other financial institution, either domestic or internationally.
Cashier's Checks
Cashier's checks are available at all branches. Cashier's checks are treated as guaranteed funds because the bank, rather than the purchaser, is responsible for paying the amount.
Reorder Checks
To reorder checks online at your convenience, visit the Harland Clark website and get started.