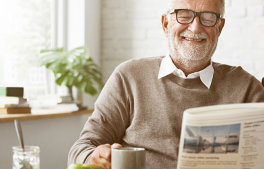 Individual Retirement Accounts (IRAs)
Central to every retirement is the individual. A Bank of Guam IRA puts the focus on you by helping you plan ahead for your desired retirement. Choose from our traditional or Roth options — each with associated tax advantages.*
Features

Competitive Interest Rates
Traditional and Roth IRA options
No setup fees
No monthly or annual maintenance fees
Contribution limits apply**
Penalty for early withdrawals***
Minimum opening deposit requirement

*Consult a tax advisor.

**The maximum amounts you are able to deposit to an Individual Retirement Account (IRA) and Roth IRA are subject to IRS Contribution Limits. Refer to the IRS website for the current and additional information regarding the respective contribution limits. There are a few differences between a traditional IRA and Roth IRA.

***Certain exceptions apply, such as healthcare, purchasing first home, etc.